My team is my rock and foundation. Every team member compliments the office and, together, they are a dream. I am so lucky to have so much talent under one roof, and the icing on the cake is that they are all genuine and caring!
Each person who works in this office treats our patients with care and respect. They want our patients to be happy, healthy, and comfortable just as much as I do. I am honored to work with such amazing individuals and love how they support one another so we are able to provide the best experience for our patient family!
~ Dr. Kathleen Diehl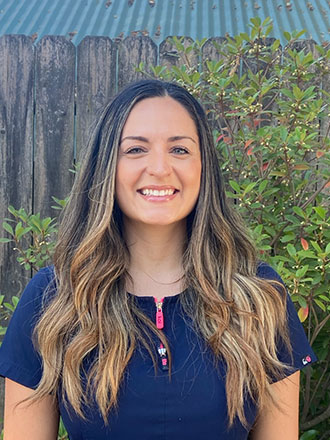 Liz
Registered Dental Hygienist
I was a dental assistant for a short period of time until I decided to pursue a career in dental hygiene. I have been a dental hygienist for 8 years now and love it. I enjoy connecting with patients and educating them about their oral health. On my spare time I enjoy working out, going on hikes, spending time with friends and family, and working on home projects with my husband. I've been married for 2.5 years and have a beautiful 2-month-old baby boy and beautiful 9-year-old step-daughter. We enjoy most of our evenings in our backyard watching movies and love taking weekend trips to Pacific Grove or South Lake Tahoe.
---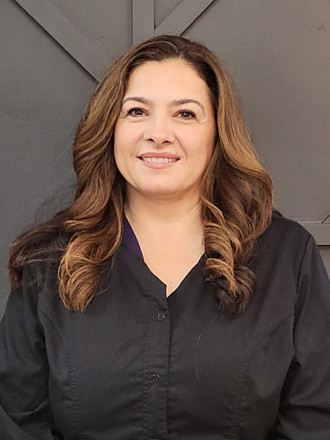 Marcy
Registered Dental Hygienist
I love that I am able to help people develop healthier smiles! This is an incredible practice and I really appreciate how Dr. Diehl is passionate about keeping up with dental technologies. We as an office continue to grow through continuing education, so we're constantly incorporating new and safer products and processes!
I offer gentle dental cleanings, maintenance treatment, and lots of patient education. Teaching people why it's important to take care of their oral health, and how to do it, helps each be healthier and happier.
I love my hometown of Lodi and that my spouse and I are raising two teenagers here. We love to watch Marvel movies and the new Star Wars, and we love trips to Disneyland and visiting the warm southern beaches. We're hoping to travel to the east coast and to Europe in the next few years, too.
---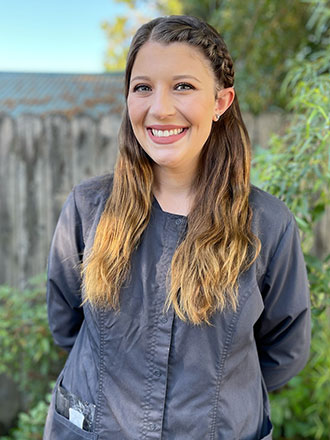 Caitlin
Registered Dental Assistant
I love helping patients feel confident in their smiles! Dr. Diehl is the kindest doctor and a lot of fun to work for. Our team is more like a family than coworkers and we are all best of friends. That makes it easy for us to maintain a happy, positive environment, which is great for us and, most of all, for our patients!
As a dental assistant, I work chairside and assist Dr. Diehl with various procedures. I am also coronal polish, X-ray, sealant, and CPR certified, so I provide patient care, too.
On my days off, I enjoy being outdoors with my husband and two kids. We have lots of fun making up games and being together.
---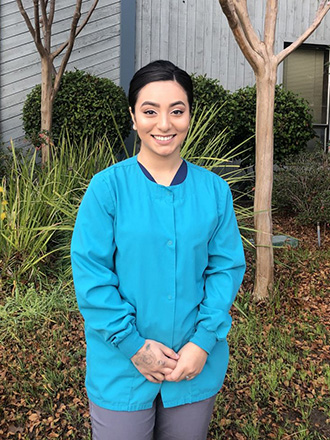 Jasmmin
Dental Assistant
I have been a dental assistant for 4 years, but I have been pursuing a career in the dental field for even longer. My ultimate goal is to become a Dental Hygienist in the future. I learned very quickly that I enjoy my job because it has helped me live out the things I feel most strongly about. I believe in showing kindness and compassion in every aspect of my life. I am able to provide a caring hand while also providing great care to our patient while making connections along the way. Being apart of Dr. Diehl and Dr. Payne's team is an honor. Outside of work, I enjoy volunteering at my church and being involved in all my kids activities. I am a wife and a mother to our 2 beautiful children. We enjoy spending time outdoors and experiencing new things
---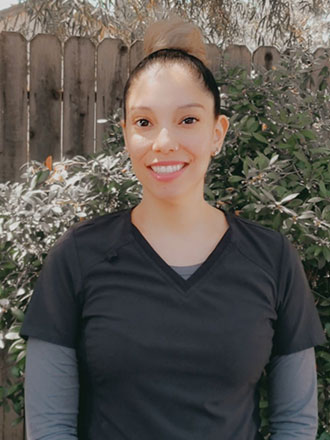 Yolanda
Registered Dental Assistant Extended Functions 2
I love making a difference in patients' health and being part of giving people smiles they feel confident in! Dr. Diehl is an amazing dentist who really cares about her patients and is constantly finding new ways to help with their oral health. She is super attentive, kind, and supportive and that is true of my coworkers, too!
As an RDA, I assist Dr. Diehl with all procedures while supporting and talking with our patient. My Extended Functions 2 certification allows me to provide direct patient care, under the doctor's guidance, so I also fill fillings and cement crowns.
On my time off, my boyfriend and I like being with our big family, so there is never a dull moment. Whether it be hanging out outdoors, taking walks with our dogs, lounging in the living room, FaceTiming with my family in Texas, watching movies and sports, or playing video games, we're always doing something! Every day is a blessing and rewarding, so we like to make the most of each moment.
---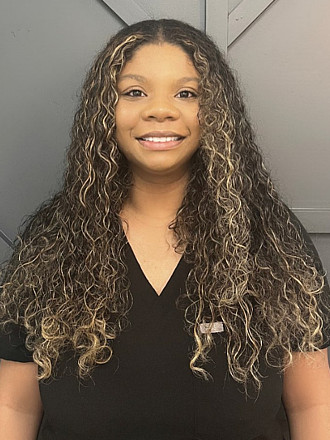 Kay
Patient Care Coordinator
I love being part of a team that creates beautiful smiles for a lifetime. The best part of my job is creating relationships with each and every patient that works through the door and being able to discuss with them their own customized treatment plans created by Dr. Diehl. Dr. Diehl is an amazing dentist. She is passionate, kind. caring and very well educated. She builds a bond with all her patients by listening and understanding their needs to create their perfect smiles. We have a team that is one of a kind, not only are we co-workers but we all have a bond as if we are family. Dr. Diehl and the team are the reason why I love to do what I do.
As a patient coordinator, I engaged with patients and discuss treatment plans created by Dr. Diehl.
Outside of work, I love to go out and enjoy nature with my beautiful daughter, Fiancé, and our husky.
---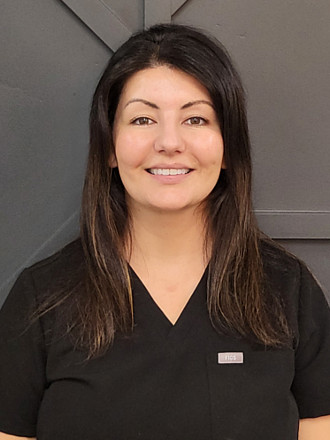 Tephanie
Office Manager
I love that we change people's lives by giving them confidence in their smiles! Being part of Diehl Dental is being part of a family. That warmth, friendliness, and compassion includes our patients, as everything we do is focused on them!
As Dr. Diehl's office manager, I oversee all aspects of keeping the practice organized and running smoothly. It is important we are providing the best service and environment for our patients, and I strive to ensure we are always ready to exceed expectations.
Outside the office, I love spending time with my husband, daughter, and our pup, especially outdoors. We really enjoy hiking and kayaking and love being with family and friends.
---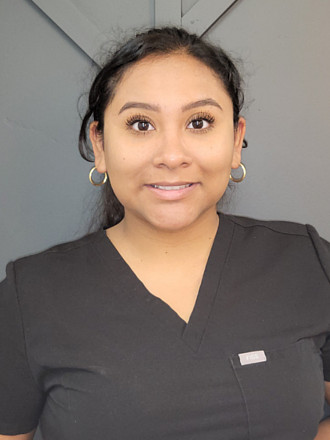 Johana
Dental Assistant
I gain great satisfaction seeing our patients walk out with brighter, healthier, and happier smiles! Dr. Diehl always provides the best, sincere, quality treatment, and she truly cares about every patient, as does everyone on the team. We think of our patients as family and provide them with the level care we'd want for ourselves!
As a dental assistant, I perform a variety of office, laboratory, and patient care duties, including working chairside. I help Dr. Diehl during procedures and talk with our patient about what we're doing, always checking to see that they're comfortable in the chair.
Outside of work, I enjoy taking spontaneous trips and doing activities with my pug, Maximo.